Do you have limits in your mind about how far you can go with your blogging and affiliate marketing endeavors.  Do you have small goals or big big dreams?  Do your desires include making a lot of money and perhaps even touching the lives and helping others?  Or do you have thoughts that I would be happy if I could just make a little extra money?
If your thoughts are more aligned with I would be happy if my blog or blogs could just make a little extra money, maybe enough to pay a bill or two, you are aligned with limited possibilities.  Those that see it as a big big dream and pursue it relentlessly and joyfully are aligning with unlimited possibilities.
Limits are learned, they are not something we are born with.  We learn them from our parents who told us things like you must go to college, get a good job, work all your life at something that does not make your heart sing, save for retirement and hope nothing takes that from you.  You learn limits from society, peers and the media.
Oh But Wait!  I feel bad wanting more or wanting it all?
Many of us feel this guilt for wanting more from where we think is at the core of our being.  We are taught to be humble.  That it's honorable. It's really not even a rational thought.  If we have more, we can give more back to society, the economy.  As an affiliate marketer, if people buy from you, other people make money too and also can give back.  We help create jobs!  Oh we can do so much! 
The guilt is just your ego keeping you playing small in your business. It's self doubt! Playing small does not serve you or anyone else.  Guilt is an emotion that we use to punish ourselves.  You would better serve yourself if you reflected inward to find the real fear here and face it. 
You Were Not Born With Limits!
Understand you are not born with these limits.  You were born for greatness.  You come out of the womb close to God, 9 months away from touching creation.  You will eventually return there.  The purpose I believe in life is to strive to return to God on a daily basis, not just upon death.  You are a limitless spirit, with unlimited possibilities!
This quote fell in my lap this morning:
When you are inspired by some great purpose, some extraordinary project, all of your thoughts break their bonds. Your mind transcends limitations; your consciousness expands in every direction; and you find yourself in a new, great and wonderful world. Dormant forces, faculties and talents become alive and you discover yourself to be a greater person than you ever dreamed yourself to be. ― Patañjali
The self imposed limitations or learned limitations that have now become an ingrained part of your belief system will block your creative juices.  They block great ideas from forming that will propel you forward.  Pajama Affiliates, a series of blogging and affiliate marketing classes online, all on autopilot, did not come into existence by sheer luck.  It was never even a thought until I began my journey of exploring the power of my thoughts and the power of my faith and the limiting beliefs that I was taught and never questioned until I entered my 40s (late 40s).
When the idea of Pajama Affiliates was born, the people just magically showed up to make it happen.  The person to build my site, the followers to support me, and now a partner, Lesley that I deeply align with. I get excited thinking about what is next, not discouraged when it doesn't happen in my time!
I talked about the power of I AM in my last post about making money online with limited skills.  The words you speak over yourself and the beliefs you have are critical to your success at anything in life, including blogging and affiliate marketing!
The power of I am. From a spiritual view, you were created in his image, of greatness. To speak anything otherwise over yourself is like denial that this ever happened for you. That God, the Universe, whatever you want to call it messed up. Your birth is a miracle in and of itself! Placing all these limits on yourself is like telling God, the universe, whatever you call it that he didn't do his job.  He did his job, now do yours!
The words you speak over yourself will manifest your reality because they come from our thoughts. Choose your words wisely. Choose your thoughts wisely and stop trusting them to others.  Question what has been told to you all your life about the limits you possess.  It's not a truth. You don't have to be a sheep and follow the herd!
When you do this, all sorts of creative energy is released.  Ideas that your mind would now allow to come forth before begin to be born.  One little tweak can pop into your mind that doubles your money, brings you more views, more conversions.  Or a teacher who can teach you enters into your realm in some form.
I am in quite a few social media groups.  The limited thinkers stand out to me.  They are the ones that don't invest into self and their business because they simply just don't believe that they can personally do any better than they are currently doing. They remain in a comfort zone of sorts.  They see this as a numbers game, when it's not a numbers game at all.  They think if they pump out post after post, year after year, they will eventually make it and they aren't open to the fact that there may be better ways.
I shall end this post with a quote from Marianne Williamson:
Our deepest fear is not that we are inadequate
Our deepest fear is that we are powerful beyond measure.
It is our light not our darkness that most frightens us.
We ask ourselves, who am I to be brilliant, gorgeous,
talented and fabulous?
Actually, who are you not to be?
You are a child of God.
Your playing small does not serve the world.
There's nothing enlightened about shrinking so that other
people won't feel insecure around you.
We were born to make manifest the glory of
God that is within us.
It's not just in some of us; it's in everyone.
And as we let our own light shine,
we unconsciously give other people
permission to do the same.
As we are liberated from our own fear,
Our presence automatically liberates others.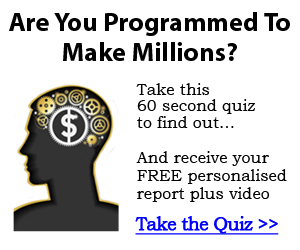 Image credit Pixabay